How To Stop Cracks Coming Back
Why Do They Keep Coming Back?
Cracks can sometimes keep coming back, this can be under a window where there is slight movement or as in the photo when the plaster is not very thick over the plastic capping of electrical cables.
1. Remove all the loose plaster.
2. Cover the crack with self-adhesive plasterboard tape (glass fibre mesh)
3. Fill the crack with filler, finishing as close to the surface as possible.
4. Wait for the filler to dry
5. Check the filler is not higher than the mesh if so sand back.
6. Using a trowel lay a thin coat of filler over the mesh, this will need to blended out to avoid a hump in the middle.
7. Once dry, sand any minor imperfections to leave a smooth finish.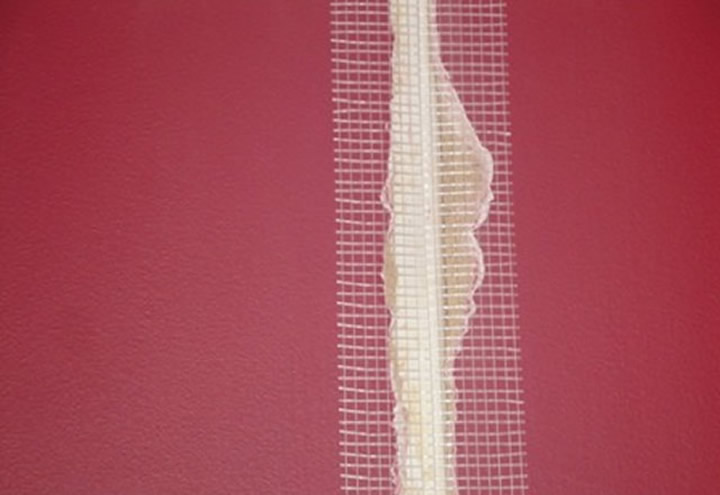 For more help see Filling Cracks and Holes in Plaster and PlasterBoard